We all know that time of the month. When we are desperately awaiting the paycheck and itching to read those three magical words: 'Salary is credited'. Also the times where all you can do its gobble down home-cooked food when you really want is a huge-ass burger with warm Apple Pie but you can't as there is just too much month left when you are at the end of your money.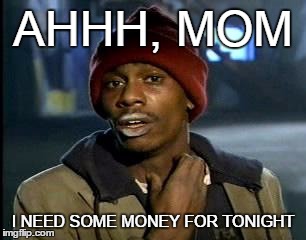 But believe me, the seasoned foodie that I am, there is certainly a way to have your cake and eat it too. Come to think of it, the restaurant business has cut-throat competition, with each of the players vying to grab the eyeballs and the palates of the customers and in turn their share of pockets. Having said that, restaurants will also throw in some benefit towards the hungry food lovers by means of a good deal and try to lure them in.
We all know the blissful joy the happy hours bring as well as the generosity that a BOGOF (Buy One Get One Free) offer from a Zomato Gold subscription throws our way, but there's more to take advantage of.
*rubs hands in glee*
Coming to the point of this post, which are the restaurant deals in Mumbai that you need to keep and eye out for? All of them are from the most popular restaurant and eatery chains having their presence across most major metropolitan cities like Delhi, Chennai, Bangalore and Hyderabad.
Let me list it down for you:
Theobroma Patisserie
Desserts first, please. This gorgeous patisserie run by Chef Kainaz Messman and her sister Tina is loved and cherished by all, whether you are eight or eighty. A high-end patisserie, but rightly serve quality fare made with the choicest ingredients, be it the cream cheese on the Red Velvet Cupcake or the chocolate chip chunks in their Chocolate Brownies. The brownies certain give most other bakeries a run for their money. My personal favourite its the Philly Cheesecake - one bite says it is fit as 'food for the Gods'.
What's the deal?
BOGOF on one item every Monday. Certain a 'sweet' way to welcome the Moan-days.
More details please:
Every Friday/ Saturday Kainaz puts up a Facebook post on the Theobroma page informing the sweet-tooths of the country of the new item with the BOGOF offer. Like the page and choose to be notified first if you FOMO.
Valid only on dine-in/ take away.
Average cost for two:
Rs. 500 plus taxes and charges.
What's better than one red velvet cupcake? Two two red velvet cupcakes, of course!
1441 Pizzeria
Unlike the myriad of pizza chains across the country, 1441 Pizzeria is all about savouring the Italian experience. Right from making your own pizza to taking a tour of their kitchen, you can enjoy a slice of Italy whilst being geographically in the country. With the complimenting ambience to boot, their unlimited toppings and cheeses are much talked about across the five outlets in Mumbai.
1441 Pizzeria:
Gourmet Pizza with Unlimited Toppings before it goes in the oven
1441 Pizzeria:


Gourmet Pizza with Unlimited Toppings ready to eat!
What's the deal?
This one's for the pizza lovers.
1441 celebrates Happy Hours where you can make most of these 2 deals:
Buy a 11'' Classic Pizza and get dough balls complimentary
Buy a 11'' Gourmet Pizza and get a Margarita Pizza complimentary
More details please:
Valid from Monday to Friday from 3 pm to 7 pm.
(Perfect for a late office lunch.)
Average Meal for two:
Rs. 1000 plus taxes
California Pizza Kitchen
Also fondly known as CPK, this chain brings the classy vibes of the sun-kissed Californian shores and showcases it in their food and drinks. You can also relish a lot of Tex-Mex specials but the piece-de-resistance is the Tiramisu. The indulgence might burn a gaping hole in your pocket, but read on the next part to know how to avoid it.
What's the deal?
There are two offers to point out:
1. Happy Hours all through the week from 4 pm to 8 pm
2. Women's Special on Thursdays - one specifically for the ladies dining in
More details please:
Specifically on Thursdays, women diners can enjoy flat 50% off on their bill (food only).
Average Meal for two:
Rs. 2000 plus taxes.
(Bear in mind, they do levy a 5% service charge)
Perfect venue to round up your girlies and have a good Californian indulgence.
This list does not end here, will be adding more good deals and updating the list.
Disclaimer: The above eateries have the deals as ongoing ones with no defined expiry date. Take full-on advantage of it, I know I have, so it is indeed tried and tested. Still, there is no harm in checking with the restaurant staff if they are still adhering to the offers or not.